One photo of one three-year old boy drowned and washed up on a beach in Turkey and the hypocrisy of the mainstream media knows no bounds. And their readership is no better. For months there have been reports of deaths at sea – not in their tens, or hundreds, but thousands – all refugees of one sort or another, crossing the Mediterranean to seek safety and a better life. It's what anyone would do. And in all of that time the good people of Italy and Greece in particular have done what they could to help. Germany, too, has been heroic in the numbers of refugees it is taking in. In Britain, however, the conscience is finally pricked with a single image (though Government policy will remain unchanged). Thus, the past 18 months of ignoring the deaths at sea are temporarily forgotten, as also Britain's pivotal role in helping to create the chaos in Iraq and neighbouring countries, as well as in Libya. The nice middle-class ladies of Tunbridge Wells or the trendies of Islington (apologies for the stereotyping) can express their horror and give their donations, their guilt assuaged until the next front-page photo of a three-year old child is shown dead. Meantime, they shut their eyes to the bigger picture – too difficult to comprehend. Here – below in Section C – we present just one strand of this uncomfortable story – the evidence that ISIS – one of the main perpetrators of mass violence in the middle east – was initially supported if not encouraged by the US and its allies at a time when any armed opposition to Assad and his unequivocal cruelty was considered acceptable.
First, that child… He had a name – Aylan Kurdi. He had a home: it was in Kobani. He had a brother: he was 5 years old and his name was Galip – he too drowned. They died with their mother, Rehan, and eight other refugees when their boat overturned not long after leaving Turkey for the Greek island of Kos. The father, Abdullah, survived, heartbroken. He had searched the waters for them for hours, but only discovered they had died after attending a hospital in Turkey.
UPDATE: Aylan, Galip and Rehan Kurdi have now been buried in Kobani.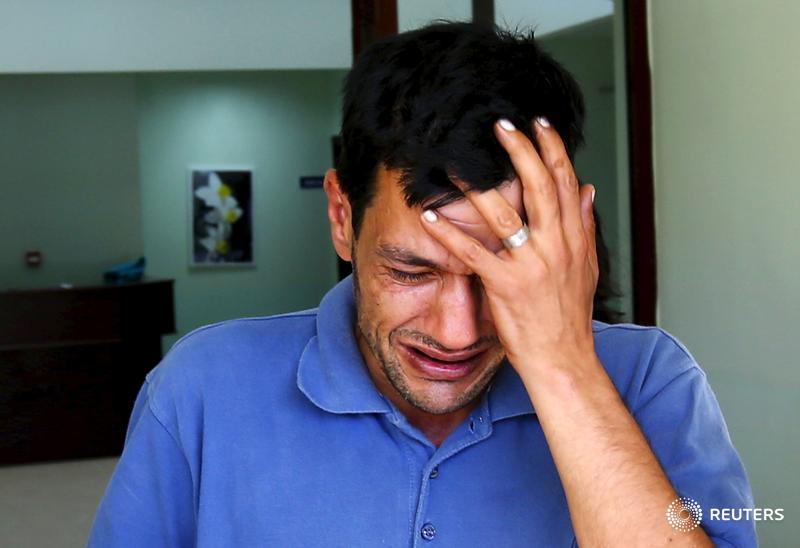 In a statement, later, Mr Kurdi said: "The things that happened to us here, in the country where we took refuge to escape war in our homeland, we want the whole world to see this. We want the world's attention on us, so that they can prevent the same from happening to others…Let this be the last".
The family had applied for Canadian citizenship, but their application was rejected in June. In any case, they had been unable to get an exit visa from Turkey – which is why they fled by boat. As to their home in Kobani, it was destroyed by ISIS. Their city was eventually liberated, earlier this year, by Kurdish militias – the YPJ and YPG. Both these militias are now being bombed by Turkey, who fear Kurdish nationalism. NATO is turning a blind eye to this. Europeans are largely ignorant of what is going on, seeing the effect – the 1000s of refugees – but ignoring the reality and the causes.
So will the British Government change it's policy on refugees as a result of this latest tragedy, or because of public pressure? Don't hold your breath: the Tory elite are an unemotional lot, brought up on the playing fields of Eton to believe that Britain is better than anywhere else and that they should do all they can to resist any more foreigners from coming into the country. (And the Government is hardly going to change direction at seeing the death of one small boy when it's own minister in charge of benefits is happy to see over 4000 deaths as a result of welfare sanctions.)
But the Tories are completely out of step with actual Britons, who do care and are at a loss about what to do to help children such as Aylan, apart from, say, organise a modern-day sea-based or similar equivalent of Nicolas Winton's 'Kindertransport'. For the moment, donating to MOAS (the organisation that rescues refugees at sea) is probably the best thing.
A. The deaths at sea are in their thousands
Back in December 2014 we ran a story on the escalating deaths at sea of refugees. At that point more than 3500 refugees had died – drowned. There have been many, many more drowning since, of course. And the figures would have been worse – far worse – had it not been for the amazing work of MOAS and MSF in rescuing people in their thousands.
(Warning: the video below is VERY shocking.)
Here are the stats for 2015:
| Date | Location | Passengers | Deaths/missing |
| --- | --- | --- | --- |
| April 13 | off Libya | cca. 550 | 9/400+ |
| April 19 | off Libya | 800+ | 24/800 |
| April 20 | off Rhodes | 93 | 3/? |
| May 3 | off Libya | 3500 (multiple vessels) | 10+ |
| May 5 | off Catania | 600 | 5/40 |
| May 5 | off Crotone | 250 | 3/? |
| May 29 | off Lampedusa | 217 | 17/- |
| July 23 | off Libya | 283 | 40+ |
| July 27 | off Libya | 522 | 13 |
| August 1 | off Libya | 780 | 5/- |
| August 5 | off Libya | 370 | 26/200 |
| August 11 | off Libya | 120 | 50/50+ |
| August 15 | off Libya | 400 | 49 |
| August 18 | off Turkey | ? | 6 |
| August 25 | off Libya | 571 | 52 |
| August 27 | off Libya | | 160/200+ |
| August 30 | off Libya | | 7 |
| September 1 | off Kos | | 11 |
In the first 6 months of 2015 alone more than 137,000 refugees attempted to cross the Mediterranan to seek asylum. Between January and March, 479 refugees and refugees drowned or went missing, as opposed to 15 during the first three months of the year before. In April the situation took an even more terrible turn with an unprecedented 1,308 refugees drowned or went missing. In May, the number of refugees drowned or missing at sea fell to 68, a quarter of the figure only one year earlier (226) – largely thanks to MOAS and MSF.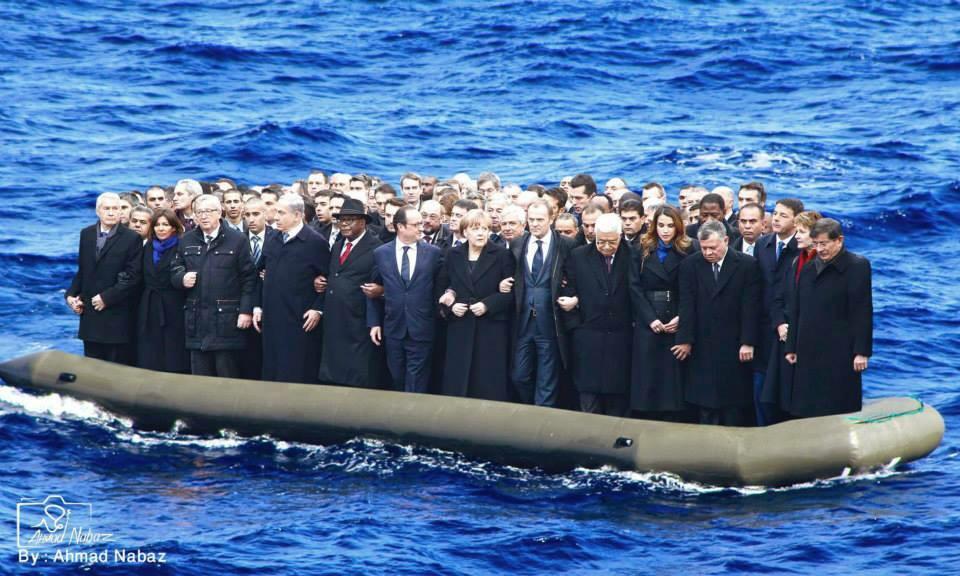 And let's not forget how it was only three months or so back when a UK 'journalist' described the refugees trying to cross into Europe as cockroaches and how British tourists in Greece were 'disgusted' by the sight of poverty-stricken refugees because they were spoiling their holiday.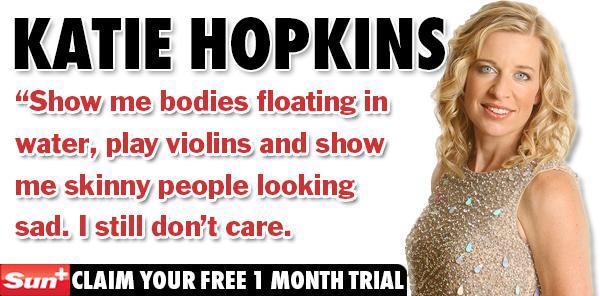 B. The conflict
People in the Middle East face barbaric violence, not just from ISIS but from Syrian Government forces and in the case of Kurds, from Turkey. The photo below is from the 2012 massacre that took place in Houla when Assad attacked opposition forces. The regime has also used chemical weapons against the population. There was no intervention from the West, though eventually the US and its allies began arming the Free Syrian Army (and other anti-Assad forces, many of which coalesced into ISIS – see Section C).
In Syria and Iraq the frontline – boots on ground – fighters against ISIS are mostly Kurds, who eventually liberated whole territories from ISIS, including the city of Kobani. During that period there was evidence that Turkey was aiding ISIS (or at best, not intervening against ISIS) and these suspicions have proven correct in that over recent weeks Turkey has conducted bombing raids against ISIS on only three occasions, compared to the several hundred bombing raids against Kurds.
For a comprehensive timeline of the latest war in the Iraq/Syria region, click here.
To see statistics on casualties, click here.
To access the Syrian Observatory for Human Rights, click here.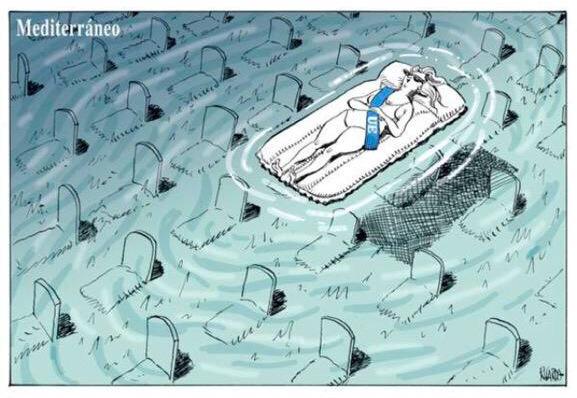 C. How ISIS was 'created'
So, here's the heavy bit…
According to investigative journalist Nafeez Ahmed, the US Pentagon produced a report that predicted its support for anti-Assad forces would lead to the creation of ISIS. The report provided evidence that Western governments (primarily the US and UK) formed a covert alliance with al-Qaeda and other Islamist extremist groups to topple Assad. Furthermore, US Vice President Joe Biden, admitted that Saudi Arabia, the UAE, Qatar and Turkey had funneled hundreds of millions of dollars to Islamist rebels in Syria, that then metamorphosed into ISIS.
Noting that "the Salafist [sic], the Muslim Brotherhood, and AQI [al-Qaeda in Iraq] are the major forces driving the insurgency in Syria," the Pentagon report states that "the West, Gulf countries, and Turkey support the opposition," while Russia, China and Iran "support the [Assad] regime." The report adds: "… there is the possibility of establishing a declared or undeclared Salafist Principality in eastern Syria (Hasaka and Der Zor), and this is exactly what the supporting powers to the opposition want, in order to isolate the Syrian regime, which is considered the strategic depth of the Shia expansion (Iraq and Iran)."
Ahmed concludes: "However, the newly declassified Pentagon report proves unambiguously that years before ISIS launched its concerted offensive against Iraq, the US intelligence community was fully aware that Islamist militants constituted the core of Syria's sectarian insurgency. Despite that, the Pentagon continued to support the Islamist insurgency, even while anticipating the probability that doing so would establish an extremist Salafi stronghold in Syria and Iraq."
According to another analysis of the Pentagon report: "In 2014, it was revealed that both Qatar and Saudi Arabia had been arming Jabhat al-Nusra, al-Qaeda's Syrian group, and the Islamic State of Iraq and Syria (ISIS), precursor to the Islamic State. One Qatari official said of this revelation, "ISIS has been a Saudi project." But they haven't been alone in their efforts. Just last month, court documents revealed Turkish intelligence officials (MIT) had accompanied illegal shipments of arms to rebel-controlled areas of Syria and had "threatened police and physically resisted" a search of the transport truck, as reported by Reuters."
Seamus Milne of the Guardian concurs.
Also, according to Steven MacMillan: "Numerous reports in 2012 alleged that the US was sending heavy weapons from the military stockpiles of the former Libyan leader, Muammar Gaddafi, to the Syrian rebels. Another formerly classified document released by Judicial Watch from the US Department of Defense (DOD) reveals that the White House was at least aware of arms shipments from Libya to Syria, although the document does not disclose who was shipping the weapons:
"Weapons from the former Libya military stockpiles were shipped from the port of Benghazi, to the Port of Banias and the Port of Borj Islam, Syria. The weapons shipped during late-August 2012 were Sniper rifles, RPG's, and 125 mm and 155mm howitzers missiles… The numbers for each weapon were estimated to be: 500 Sniper rifles, 100 RPG launchers with 300 total rounds, and approximately 400 howitzers missiles [200 ea – 125mm and 200ea – 155 mm.]" (DOD Document)
Britain's role in destabilising Libya (and disregarding the consequences/aftermath) has been previously reported, the consequences of which have seen thousands of refugees flee that country, seeking safe havens in Europe.