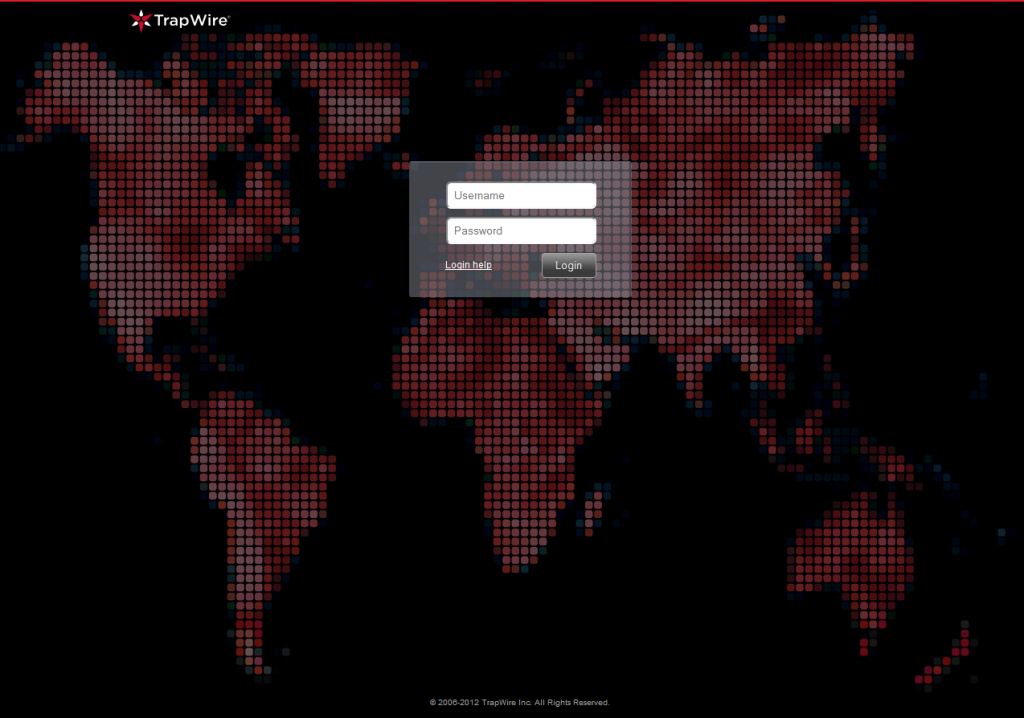 US journalist Barrett Brown is to be sentenced on December 16th for his part in researching and exposing the inner workings of some of the leading but very secretive private security and intelligence firms that few American know about and if they did would be shocked at what they would find. Brown's supporters still hope that the judge in his trial will order his release as an act of clemency given he has already served two years in prison. That the prosecution of Brown is political has never been in doubt. Fortunately much of his work is still available for anyone to see. Below, is a reprise of that work: summarised and adapted from the excellent ProjectPM website, it provides a glimpse into five US private intelligence/security companies.
1. Abraxas
Abraxas is an intelligence contractor that was revealed as a significant player in Persona Management (i.e fake IDs to snoop on political activists or create propaganda). Abraxas also acquired Anonymizer (which includes encrypted email services) in May 2008. Two years later Abraxas was purchased by Cubic (see below) for $124 million in cash.
2. Trapwire
Abraxas Corporation also created TrapWire under its subsidiary Abraxas Applications. TrapWire is/was linked to the National Suspicious Activity Reporting (NSI) Initiative, a program designed to help aggregate reports of suspicious activity around the country. It was claimed that TrapWire could eventually extend to fusion centers around the USA as congressional testimony from June 2011 indicated that the Washington D.C. Metropolitan Police Department was part of a trial project of the Department of Homeland Security to test the use of TrapWire.  The Texas Department of Public Safety, which operates the Texas Fusion Center, also purchased TrapWire software in 2010. For more on Trapwire, click here.
3. Ntrepid
Ntrepid also provides Persona Management services to US and unspecified "multinational forces" in conjunction with the CENTCOM information operations program Operation Earnest Voice. The technology is supposedly for use with non-US forums and social media outlets, thus circumventing US laws against impersonation. Ntrepid's corporate registry lists Abraxas' previous CEO and founder, Richard Helms, as the director and officer, along with Wesley Husted, the former CFO, who is also an Ntrepid officer. The shifting company names and management led to speculation that Ntrepid is a front company for Abraxas.
4. Cubic Corporation
Cubic is a global leader in defense, and transportation systems and services and an emerging supplier of smart card and RFID solutions. This picture provides an idea of the relationships between Cubic Corp, other companies, and individuals. There was also controversy about a global surveillance system called Trapwire. Despite Cubic's denial of affiliation with Trapwire, Abraxas Corporation subsidiary Abraxas Dauntless shares an interlocking directorate, including Richard Hollis Helms, with both TrapWire and Ntrepid at least as recently as 2012 and appears to have done so continuously since its merger with Cubic. For more on Trapwire, click here.
5. HBGary
HBGary Federal was set up with Aaron Barr as CEO to provide services and tools to the US Government that might require security clearance. In February of 2011, HBGary and HBGary Federal were raided by several Anons, who released over 70,000 e-mails acquired from their shared server. A subsequent review of those materials by journalists and activists revealed that the firm partnered with Palantir and Berico to provide information operation services to prospective clients under a partnership known as Team Themis. Evidence of persona management and its use by CENTCOM was discovered via these e-mails, as also a complex US military surveillance and propaganda apparatus – referred to as Romas/COIN. See also Spy games: Inside the convoluted plot to bring down WikiLeaks.
Note: for an excellent (2013) on the persecution of Barrett Brown, see: http://www.theguardian.com/commentisfree/2013/mar/21/barrett-brown-persecution-anonymous
See also: https://undercoverinfo.wordpress.com/2014/11/22/barrett-brown-the-journalist-imprisoned-for-being-in-the-wrong-place-at-the-wrong-time/